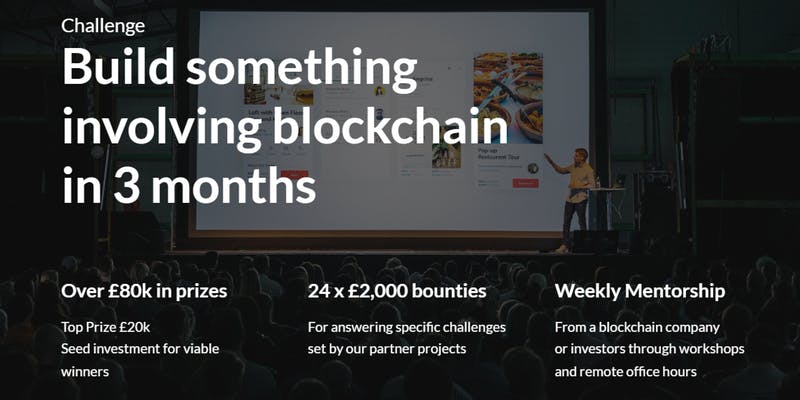 Future of Blockchain Competition
Organised by our sponsor, StakeZero ventures, the Future of Blockchain Competition is an inter-university event that encourages students of all levels and disciplines to build either your own idea, a startup you've been working on, or something new. If you're interested in participating but don't know what to build, have a go at one of the many partner-challenges!
Prizes include 24 x £2,000 bounties, £20,000 top prize, £10,000 2nd prize, £5,000 3rd prizes and >£50k seed investment for viable projects that want to go full time. More info about the competition at https://www.futureofblockchain.co.uk/.